New Windrush resources available now!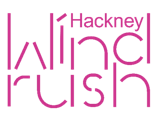 We have developed a new set of teaching resources to mark Windrush Day 2022. They enable students to learn about the Windrush generations and their contribution to life in Britain, using Veronica Ryan's sculptures and the work of Thomas J Price as inspiration.
Students will explore the role of statues and sculptures, and how to use art as a form of expression and cultural identity. The resources were created by a dedicated team of Hackney teachers and education consultants.
If you already have login details, you can view the new resources now. If not, please request access first.
About the resources
"I believe Black History should be taught as part of British History and thought about how we can do this in Hackney. I am therefore proud to present Hackney's Diverse Curriculum - the Black Contribution. This groundbreaking work has been curated by Hackney teachers and supported by Hackney Council, and will enlighten young people with an education not just about the history of Black people, but about a history that belongs to us all.
I would like to thank the diligent and passionate work of our teachers for this rich and insightful curriculum. Thanks must be extended to our roundtable participants and the leadership of Orlene Badu and the website team and communication team from Hackney Council for taking my aspirations and ambition for a Black Curriculum and making it a reality. As well as providing balance to how we teach British history in schools, we hope it inspires a more tolerant and inclusive-minded community.
We welcome other boroughs or educators to access the Diverse Curriculum to adapt and use within their own teaching. We look forward to hearing back from how the work resonates with both teachers and students and look forward to building upon this work in the future."
Cllr Anntoinette Bramble, Deputy Mayor of Hackney
"I am pleased that Hackney Education has been able to provide resources to use in schools. These resources were written by Hackney teachers and education staff to make sure the full contribution of the black community, past and present, is recognised. This is an important step in our ongoing journey to make sure we understand each other and educate out racism and bias. My thanks to all involved."
Annie Gammon, Former Director of Education
Request access
To request access to these resources please complete the following form. Please note, we offer one account per school. You will be contacted with login details for your school/setting/organisation.
By applying for access to this content the account holder understands and agrees to the following conditions.
This website and its content is copyright of The London Borough of Hackney - © London Borough of Hackney 2022. All rights reserved. Any redistribution or reproduction of part or all of the contents in any form is prohibited.
You may not distribute or commercially exploit the content. Nor may you transmit it, upload it or store it on any other website or other form of electronic retrieval system.
Explore resources
Hackney Education recognises that the curriculum we teach highlights the significance of the Black Contribution as part of the history of Britain. This matters for every child and every adult. These resources are the beginning of building a curriculum that builds belonging and is actively anti-racist.