Introduction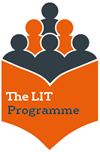 This is a mindful and metacognitive teaching programme that targets the lowest achieving 20% of pupils in Year 7. It aims to accelerate their progress in English, and across the wider curriculum, enabling them to reach age-related expectations by the end of the academic year. LIT uses evidence-based strategies focused on improving thinking, reading, writing and oral communication skills. It also incorporates effective feedback into each lesson so that pupil progress is maximised.
The LIT programme has achieved local and national recognition and recent progress data shows pupils making 3 to 4 years of progress in a single academic year. It is currently being used in 200 secondary schools in the UK.
Benefits to schools:
Accelerates student progression so that pupils can work at age-related expectations and with enhanced access to the wider curriculum
Boosts pupils' reading comprehension, thinking and learning skills so that they can apply these in all subjects
Strengthens learners' confidence so that they can work with greater independence
Enhances students' extended writing skills with the pedagogy 'I do, we do, you do'
Product details
What's included:
practical training for LIT tutors on LIT pedagogies and new guidance for assessment within the LIT Programme
pre and post training telephone and email support
online planning and pupil resources for one year covering a range of fiction and non-fiction texts, as well as written tasks
an online grammar booklet to accompany the LIT units
methods for pupil identification on entry to Year 7
assessment of pupils' literacy skills
The cost of the LIT Programme is inclusive of a subscription for the remainder of the academic year, which includes access to the most up-to-date LIT resources, LIT forums and support for implementation and maintenance.
Please note:
schools will need to purchase three additional short novels for two of the five LIT units
schools will need to reproduce copies of the LIT resources for staff and pupils
Meet the team
Elina Lam, LIT Programme Manager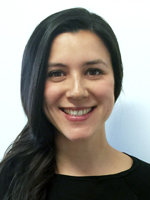 Elina Lam trained as a primary teacher in Manchester before teaching and working as a SENDCo for several years in primary and secondary schools in England. She first joined Hackney Learning Trust as a reading intervention teacher, and has managed, written and developed the LIT Programme since 2009.
During recent years, Elina has worked with hundreds of teachers on the LIT Programme. Alongside her work in schools, Elina was awarded a distinction for her masters degree in Child Development Psychology by the Institute of Education. The focus of her masters project was the LIT Pilot, the first building block of success upon which the programme has continued to grow. At the core of her ethos is the belief that this type of programme should be evidence-based and developed in close partnership with teachers and pupils. With this in mind, she continues to develop and deliver teacher training programmes for LIT and to work closely with schools to ensure the programme is a success.
Elina is committed to ensuring that the most struggling pupils fulfil their potential and that their self-confidence, learning and achievement is nurtured. By developing the LIT Programme, and embedding its pedagogies, such as Reciprocal Teaching and effective feedback, Elina has been able to effect substantive and lasting change in the schools in which she has worked.
Sophie Holdforth, Senior Secondary Teaching & Learning Consultant (English)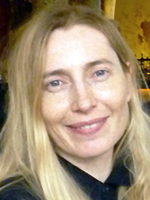 Sophie Holdforth trained as an English and drama teacher at Canterbury Christ Church College in 1994 and then taught in London for eight years as a head of media studies and a deputy head of English. She joined the Hackney Learning Trust in 2008 as  a senior English teaching and learning consultant with responsibility for developing and embedding good literacy practice across the borough.
During the past seven years Sophie has worked with several thousand English teachers and has devised creative learning and literacy workshops and written a range of GCSE resources for raising attainment. She has also developed networks for English subject leaders and key stage 3 coordinators which focus on strategies for improving aspects of reading, writing, speaking and listening. 
Sophie is currently the strategic lead for the LIT Programme, Hackney Learning Trust's year-long intervention which accelerates students NC reading, writing and speaking & listening levels in Year 7. The Education Endowment Foundation (EEF), an independent grant-making charity dedicated to raising the attainment of disadvantaged pupils in English primary and secondary schools, awarded the Hackney Learning Trust £310,000 to roll out our programme across London and in different parts of the UK. The programme is now in over 200 schools. She has also developed the successful transition programme Dare To Play with Shakespeare's Globe and is currently working with the immersive Theatre Company Punchdrunk on the literacy project Prospero's Island.
Joanna Murray, School Performance & Improvement Administrator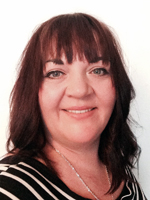 Joanna Murray is the administrator for the LIT programme and has worked Hackney Learning Trust for the last eight years, three of them spent working directly with the LIT programme team.
Joanna provides support to Sophie Holdforth as well giving support to schools who have bought the programme.
Joanna will be able to assist with any enquiries or questions you may have and help with all aspects of the ordering process.
You can email Joanna Murray or call her on 020 8820 7607.
Testimonials and videos
Find out more about the LIT Programme
Watch a senior leader's perspective of the LIT Programme
Read a few testimonials from schools that have purchased the LIT Programme
"Absolutely amazing! The LIT programme is an intervention that has been truly instrumental in improving the levels of literacy for students in Year 7 at Ashfield School. Ashfield School is the largest secondary in the country, and with approximately 400 pupils in each year group, literacy catch-up poses a significant challenge. Each academic year, approximately 20% of our Year 7 pupils are identified for LIT. To date, three cohorts of students have undertaken and graduated from the programme, with a fourth starting in September of 2016. Since investing in the programme over four years ago, the programme has strengthened considerably, as has our relationship with Hackney Learning Trust.
When contemplating the impact of the LIT Programme, it really is astounding. Whilst the levels of attainment are excellent, I think other benefits are equally as important. For example, in our last cohort of students, a staggering 3.5 times the rate of standard progress was made by students who completed the programme. Numbers aside, the visible improvements in students' overall confidence and feelings towards reading were extremely rewarding for staff delivering the programme, especially as such positivity has continued into Year 8. The programme definitely helps with English and literacy and this has a positive effect in other subjects in and around school, too. It is because of this impact that the LIT Programme continues to be a huge success at Ashfield School.
It is true that literacy can change lives, and the LIT Programme has this very aim at its core. Ashfield School would welcome a visit from any schools who wish to find out more about the LIT Programme."
Sam Henstock, Coordinator of the LIT Programme, Ashfield School, Nottinghamshire
"A game changing reading intervention for secondary students. I wanted to give this programme six months so that I could evaluate its impact. I write now to report that it has been extraordinarily effective. The main purpose of this post is simply to wholeheartedly recommend the Hackney LIT programme which incorporates these super skills within a highly engaging small group intervention."
Mary Meredith, Assistant Headteacher, Thomas Cowley High School, Lincolnshire (read full blog post)
"The comprehensive nature of the LIT Programme means that our pupils gain confidence in reading for meaning, which is ever more important across the curriculum. LIT sets them up well for the new challenges of KS4." 
Katherine Earle, Literacy Coordinator, Saint Mary Magdalene Academy, Islington
"The training was very thorough, interactive and engaging. We had lots of opportunity to practice the delivery and get to grips with the programme. It was confidently delivered and we are excited about the opportunity of using this in our school and helping our students to make progress in what appears to be very stimulating and accessible way."
Tana Ferguson, Intervention Teacher, Oasis Academy Silvertown
"The LIT Programme has been incredibly effective as an alternative Year 7 English curriculum for the students who need to 'catch-up'. The Reciprocal Teaching approach ensures all students regularly rehearse and develop their reading skills. We have seen fantastic progress and would highly recommend the programme." 
Helen McGarry, Head of Learning Support (SENDCo), Prenton High School, Lancashire
"The LIT Programme is one of the most effective interventions I have ever seen in practice. The resources provided are focussed and engaging. It's simply outstanding."
Ofsted inspector
"I have found the LIT Programme to be an incredibly worthwhile intervention over the past three years. In fact, I have even used it to develop my own child's reading skills who is at primary school and it has worked brilliantly!"
Tim Murphy, English Teacher, Dagenham Park School
"I could see a clear improvement in reading comprehension as a result of Reciprocal Teaching."
Teacher, Secondary school
"The support I received taught me how to teach reading and how to plan and assess for my students."
Teacher, Secondary school
"I was able to transfer the skills and tasks in the LIT across to my other literacy lessons."
Teacher, Secondary school 
"The LIT training is very practical, creative and fun. I know exactly how to implement the LIT Programme in my school and get the best results…"
Teacher, Secondary school
"The LIT Programme training is really informative and insightful!"
Teacher, Secondary school
How to buy this product
This product is not suitable to be purchased by individuals.
To purchase this product login, or register as a school/organisation
If you are a credit card customer you will need to apply to purchase on behalf of a school/organisation.